We know you are busy organising, participating and running your sports clubs fixtures and events, you want a simple to use revenue solution, that's fast to setup with a clear objective that has a long lifespan and can be engaging to your fellow members and supporters. FootballBuster is a free game platform for your clubs supporter network, allowing membership subscriptions to your game. It is totally automated and simply requires your effort to raise awareness within your clubs people network using, word of mouth, social networks, and promotions. It's fast and easy to join and once your players are signed up, you can watch your revenue grow monthly through your promotion efforts.
A BUSTER game makes light of raising monthly funds for your sports team. The game itself is a race to 21 goals. Usually clubs give out a prize to the winner.
You can use a Buster game to meet most of your seasons costs. "Run a Buster", by setting up a free game and joining it yourself to start the process.
Your Clubs Fundraising & Your Players and Supporters Enjoyment, will be greatly improved  within 4 weeks.
The Game is easy to understand, setup and join. Become your clubs Game Manager today by registering.
Setup your preferred settings to allow your players and Supporters to join the game by setting up a membership subscription entry. This is a rolling subscription, players can join multiple times if they wish. As your players join the race, the fun and money grows!
Register today, join yourself to start the game and share your game code with others.
Grassroots Game in Focus
Aston Swallownest are an U16s Youth football team based on the border between Sheffield & Rotherham, South Yorkshire. They setup their Buster Race Game in mid Sept 2021 and have recruited plenty of supporters todate from the club. They are aiming to raise bewteen £100 and £150 per month from their game, and are definitely on course to do just that!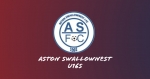 Aston Swallownest U16FC – Sheffield
Setup in 5 minutes, fast and easy, players can join 24hrs a day, players can join during games, funds grow as players join, all football goals and scores update daily automatically, player positions are displayed in your game league table. You set your prize.
"One of the best advantages to Buster, is your players can join in ANYTIME! with FootballBuster CatchUp"

Unlike LastMan Standing games, football cards or raffles, the buster system allows more and more players to join while the game is in progress. It checks the goals for new entries, since the date the game started, and awards them to the new player, so players can literally catchup in the last week if they like, and still have a chance to win. Its great this feature, as I can invite players to join every day, there's no need to wait to get your games underway! Love it.
As fundraisers, we know that sharing great and free ideas is the very bedrock of raising money. Having a sense of community and tackling "thankless tasks" is how we've come to help keep grassroots sports clubs running year on year. So, tell your counterparts about FootballBuster.com and keep it FREE forever!
We understand that you have been tallying up player names, contact details, WhatsApp groups and who has paid etc. YES, we get it, its a pain, especially when it comes to chasing players that just need an extra nudge each time to settle their outstanding balance. WELL, have no fear FootballBuster is here. Create your game, send the game link via email, WhatsApp, SMS and TAKE BACK CONTROL of your life!
Robert Dowe
I wish I had found this brilliant system earlier. Its without doubt the best fundraising system Ive ever come across. Easy setup, and a doddle to manage. Its 5 stars for me, a complete no brainer, free to use. Great!.
Albert Manjo
I dont see why this is free, but Im not complaining. I see the finance charges are covered through player entry, so hope it stays this way as its a fantastic source of revenue for our clubs. Really great game and tool, just send out the game links regulalry and the rest takes care of itself.
Mathew Joseph
WOW! How good is this. the whole thing just runs itself. You can just focus on player hype and engagement. were raising over £500 per year now, after prize payouts. Our players are always looking at the league table LOL. Great product.
Mariya Sino
Our game has grown to over 100 players now, and the prize awards are a real event in the clubhouse now. Good fun for the players and I like the fact the summer months are covered too by the MLS league, so the income stream lasts all year.
No Downloads Necessary
What is FootballBuster? Technology Direct Limited (TDL) provides an online software platform, for charitable, not for profit, and good cause organisations. This platform allows those organisations to raise vital funds to cover costs and raise money to fund good causes. TDL does not promote, manage or market the individual buster games, that's up to the private organisation themselves. The FootballBuster platform is an empowerment tool. Your BUSTER game is available for Android, Iphone and Windows Phones, PC and Tablets as they are responsive to each device. Add players young and old, and allow them instant access. Create your game and send the link to potential players via a WhatsApp Group. Fast & Simple.